Team USA survived the Group of Death and advanced in the face of some pretty tough odds.  Our reward for moving on? A date with one of the stronger sides left in the tourney.  But at this point, any team left is a tough match-up so let's not worry about opponents and just play our game!
First, let's take a look at our opponent, Belgium.
BUT there is some injury intrigue going on here...Belgium is definitely missing Thomas Vermaelen and may also be without the services of captain Vincent Kompany.  Additionally, Steven Defour is suspended for the match as a result of his red card against South Korea in their last match.  So Belgium is weakened for sure, but just how much remains to be seen.
On the other hand, Jozy Altidore has been declared fit and ready to play after straining his hamstring 2 weeks ago in the opening match and will likely be used as a substitute. But now it's gametime, so #AREYOUREADY ?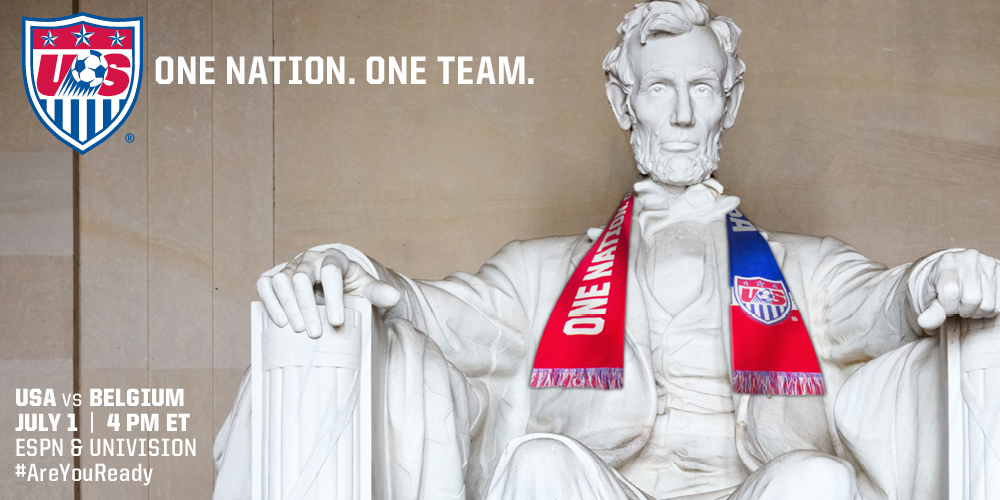 Ok, how about this?  Does this get you hyped? Goosebumps maybe?
<iframe width="854" height="510" src="//www.youtube.com/embed/QC9FwLgDwwo" frameborder="0" allowfullscreen></iframe>
Ok, now that you're hyped for the game, here's your checklist.  Follow exactly.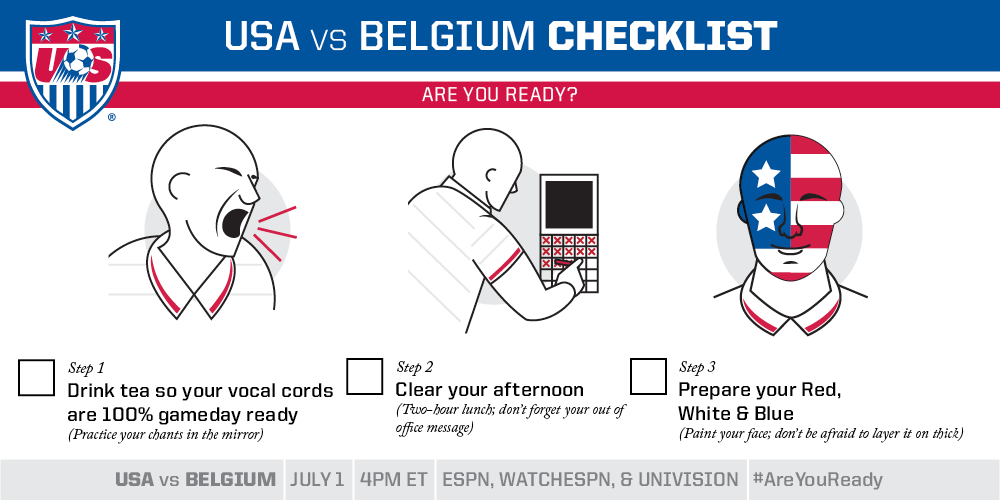 And now, since we are indeed a Cal blog, here's the mashup I've been asking for, courtesy of TheScientist019!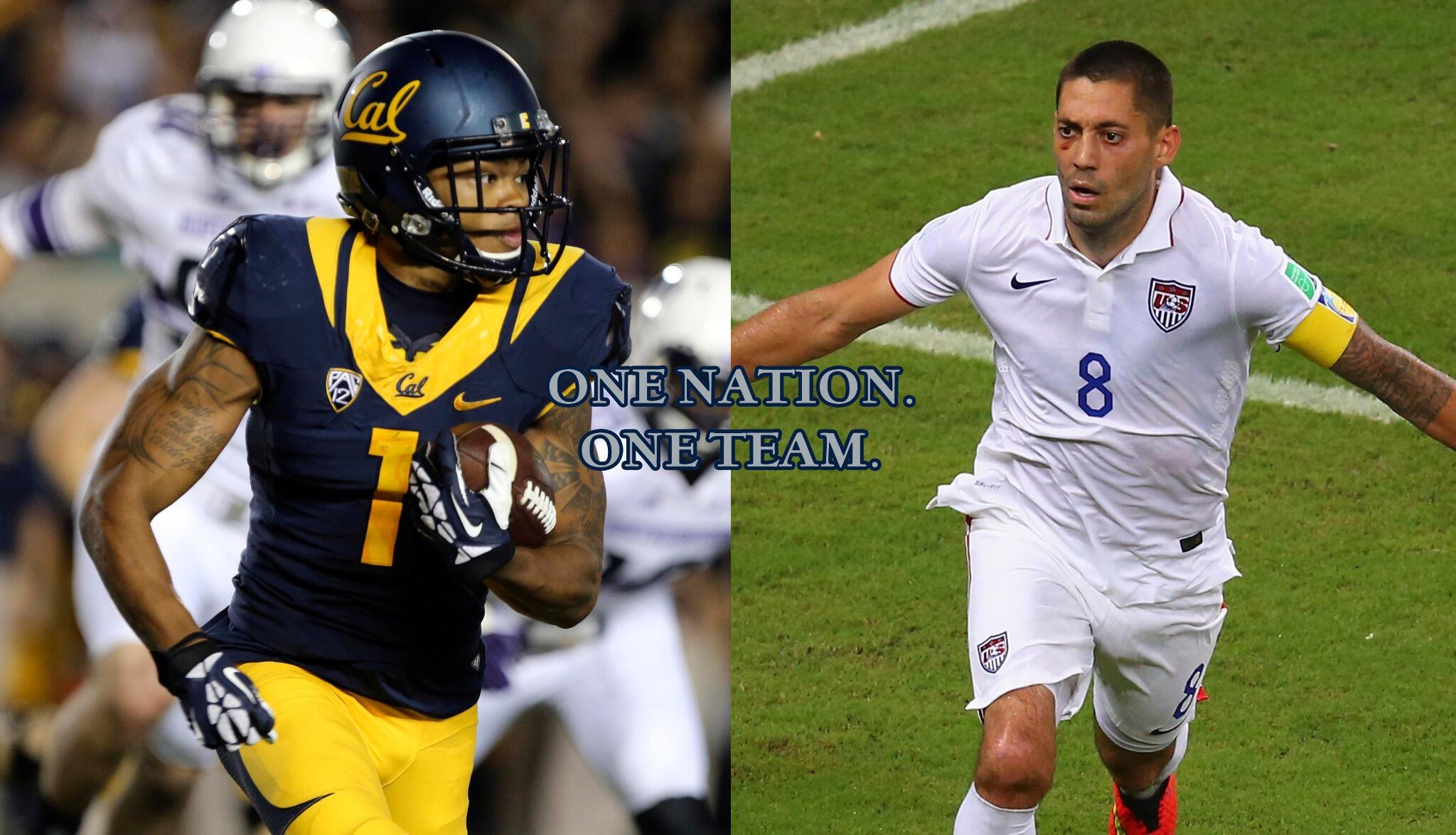 LET'S DO THIS USA! GO BEARS! GO USA!
USA! USA! USA!