I enjoyed Yellow Fever's recent Youtube edition of Fantasy Week in Review. In fact, it inspired me to gather up gifs that best represent the week in CGB Fantasy Sports. Enjoy!
Pick 'Em League
A challenger appears!
Bastard roommates caught Da (Other) Bears and is only one point behind the roflcopters. A few weeks ago it looked like those two would run away with this thing. Not anymore!
College Fantasy Football
Down goes the last undefeated team! Yellow Fever is still king of the underperforming West Division, but he is no longer the lone lossless team.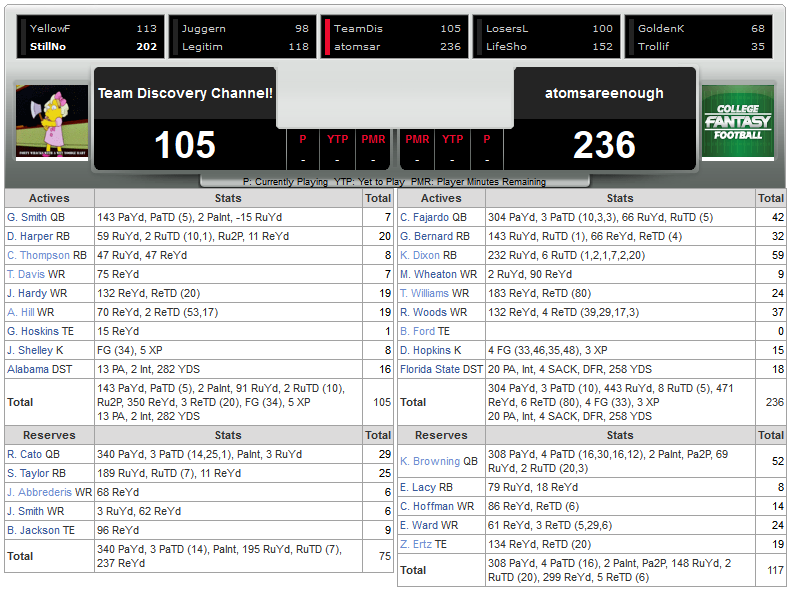 What a beatdown!
atoms absolutely obliterated Team Discovery Channel! with a record-setting 236 points. That is the most we have ever seen since we've been running these CGB fantasy leagues. Nicely done.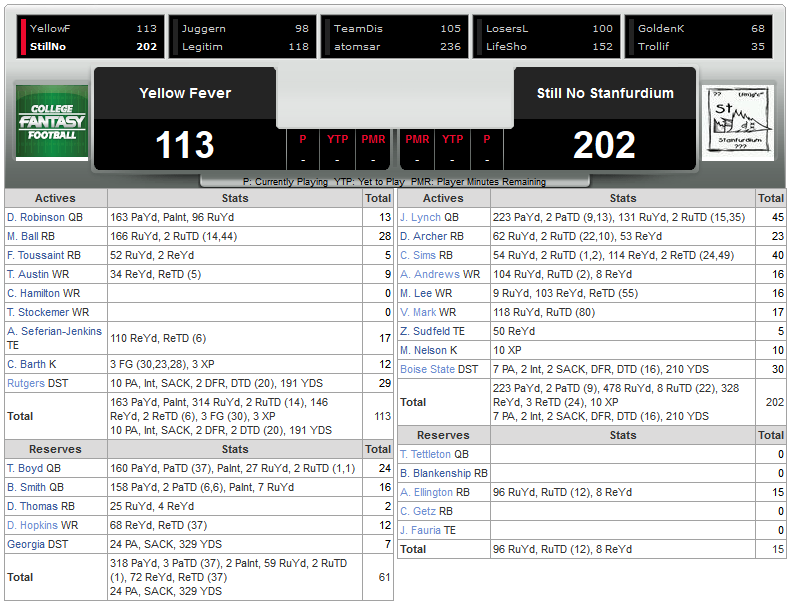 So much buildup...for that?
This was supposed to be the match of the week as an undefeated Yellow Fever took on Still No Stanfurdium. YF averaged a league-leading 147 points per week while SNS was putting up 143.75 points per week. Instead it was a good old-fashioned whuppin'.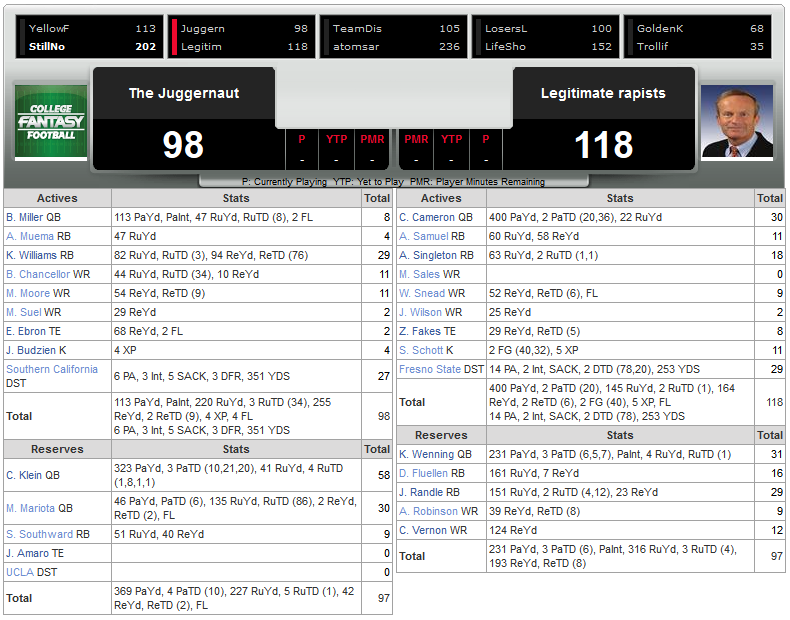 Why, Braxton, WHY?!
Despite having 3 QBs on roster, The Juggernaut picked the wrong one and ended up losing to the Legitimate Rapists.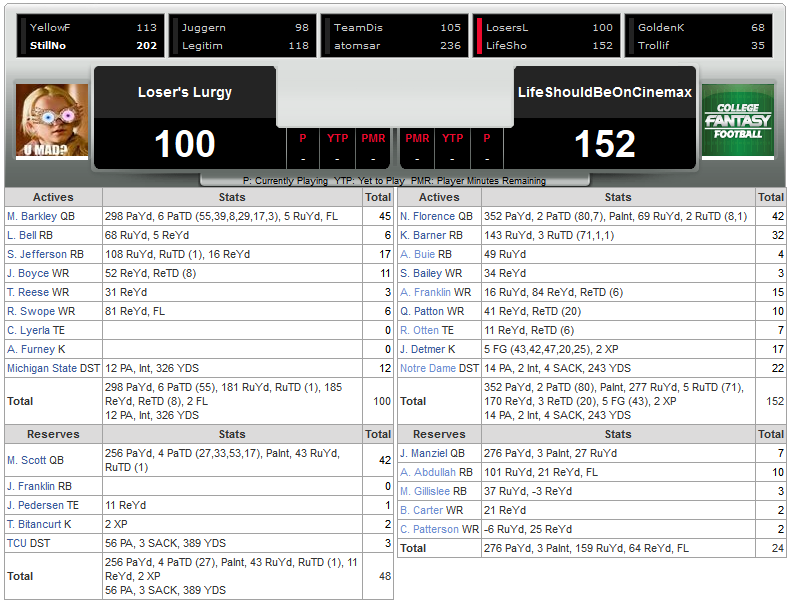 It was bound to happen.
Loser's Lurgy kept on losing. LL is now tied with Trollifornia for the worst record in the league. That's a self-fulfilling prophecy if I've ever seen one.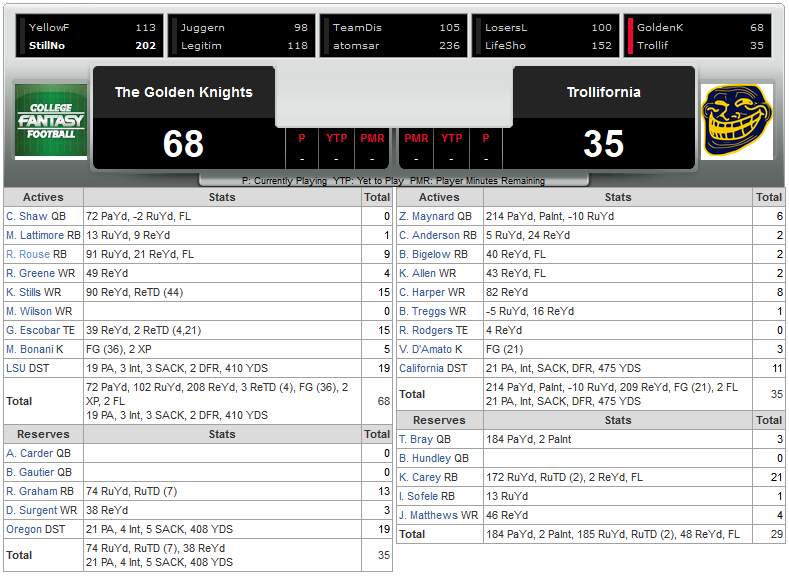 DERP
And in the pillowfight of the week, The Golden Knights managed to be slightly less incompetent than Trollifornia.