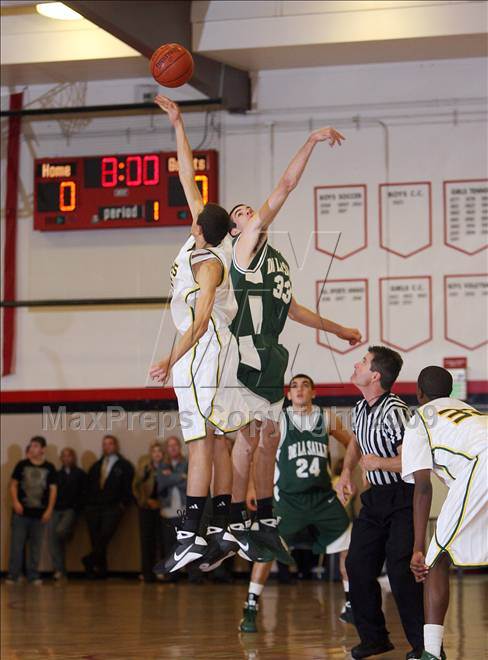 I was looking at the roster on the official Cal hoops site and came across a name I hadn't seen before: Jeff Powers. Is this where the last scholarship is going?
Looks like he played in high school with Brandon Smith at De La Salle and was a redshirt at Denver. (Sun Belt-errific!)  Yahoo Sports shows him on the roster but the school's official site does not. But the most interesting thing was his measurements: 6'9" and he's a guard. Holy Hell. But at 215 lbs, he has Zhang-like proportions.
Maybe I'm stupid and you all have heard of him already but there is no number listed beside his name, unlike transfer Robert Thurman (#32), so I'm assuming he's a newbie. The only question now is whether or not he's a recruited walk-on or the recipient of what I understand will be the last scholarship for the 2010 recruiting class.
Anyway, there doesn't seem to be much on the web about him, here's some photos from MaxPreps and a few mentions of him from high school games. I'm guessing recruited walk-on.
Scoop of the year! You heard it here first!